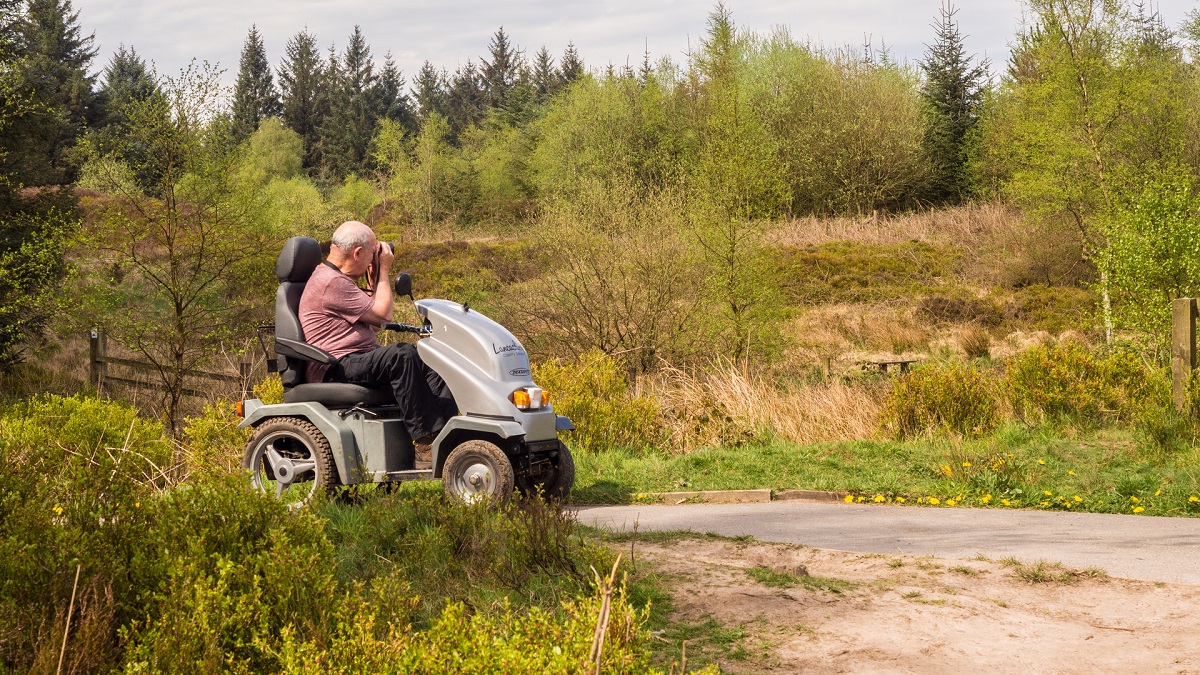 If you were curious about the best mobility scooters for campers and RVs then you aren't the only one. Millions of people own some kind of recreational vehicle and so it's important to know what can and can't be used with them. Having a scooter that fits inside an RV will help you to maintain freedom of movement and independence when travelling. You want to have the freedom and power to travel the trails and see the sights.
Heavy Duty Mobility Scooters
If you aren't sure where to start with an off road scooter or heavy duty scooter then the first stop should always be the manufacturer/store. Talk to the people at the store and get their ideas on what you should go for. If you tell them where you are going, what kind of scooter you want, and what kind of camper/RV you have they should be able to make a great recommendation for you. Most people willg et by with a heavy-duty electric mobility scooter over a lightweight mobility scooter. These are scooters built for adventure and use outdoors and they have a bigger range to show for it.
There is a small chance that the mobility scooter you have will fit neatly inside the vehicle if it's heavy-duty. Some heavy-duty scooters can weight as much as 300 pounds though and they could be difficult to fit inside the vehicle. If you are planning to store the mobility scooter inside then you want to be sure that it can fit before you make the purchase. Measure how wide the door is and compare it to the scooter. Don't forget to leave a little bit of room for a margin of error. If the scooter and door width are the same you'll have trouble parking the off road scooter inside. The weight of the scooter is another factor to consider.
Folding Mobility Scooters
Using mobility scooters for camping has been around for some time now. There's a lot of choice out there, with lightweight mobility scooter options being the best bet. If you want to keep things simple and don't want to deal with mounting and dismounting a scooter to vehicles all the time, then you should consider using a folding mobility scooter. These are lightweight options that don't take up a lot of room. They fold up and can be stored away in closets or other small spaces, making them a perfect fit for camping.
The downside of folding mobility scooters is that they aren't the best for tough terrain and long trips. They are ideal for regular conditions though. Check the user manual to make sure you use yours properly in the right kind of environment. That also ensures you get the most out of your scooter.
The older we get, the harder it can be to move around. That's no excuse to not enjoy the fun things in life though. A good mobility scooter can give you back the freedom and independence you are used to.