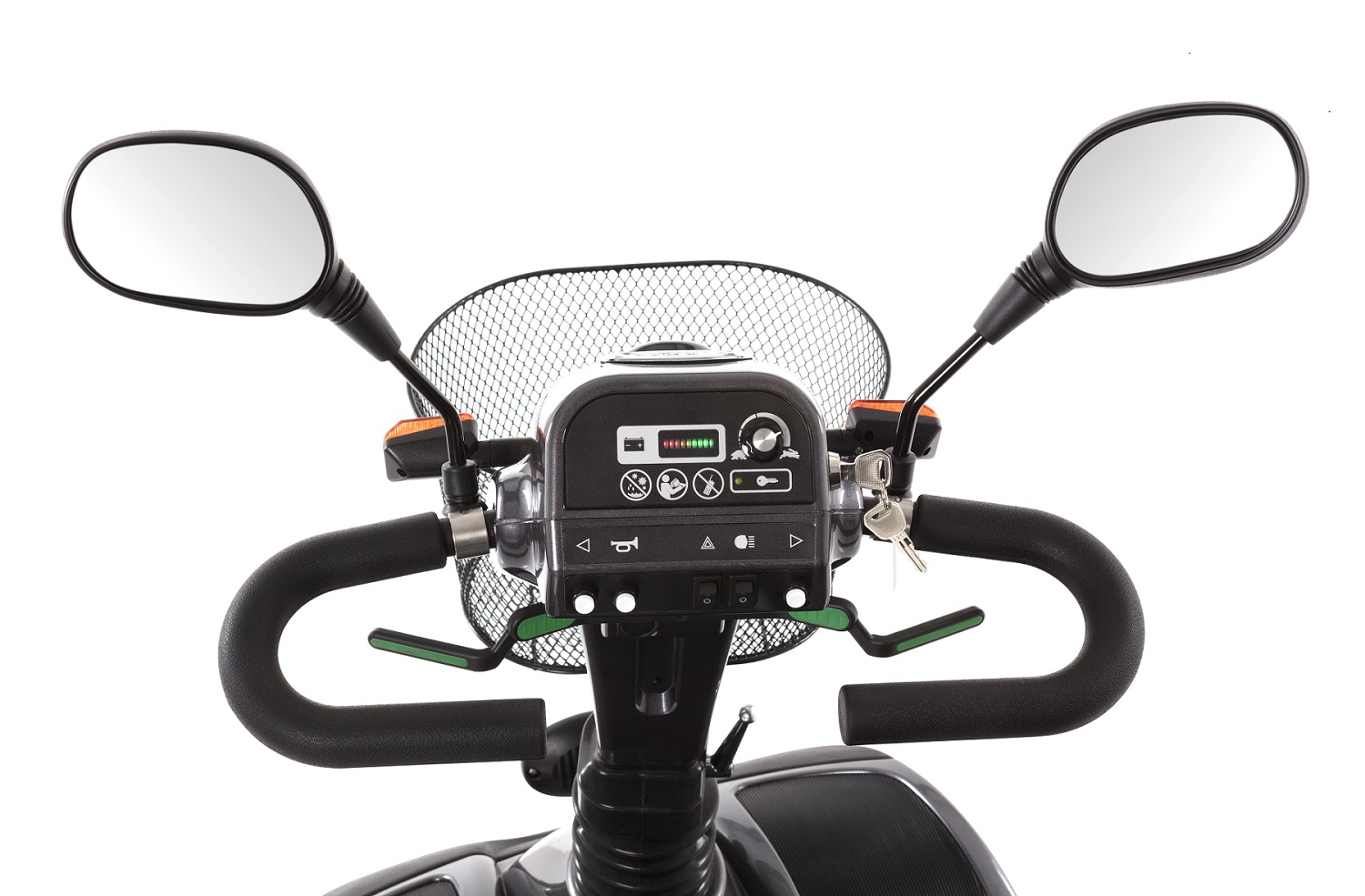 The world of tech has changed drastically in such a short amount of time, with electronics becoming a vital part of most of our lives, whether it be to keep us entertained or even in the healthcare industry to keep us safe when we need it. As advancements have been made to technology as a whole, mobility scooters have also seen many great enhancements.
Since the invention of mobility scooters, countless individuals who struggle with walking have been able to greatly improve their lives with this electronic mode of transportation. However, it's worth noting that they've changed quite a lot over the years, becoming more useful, comfortable and even more stylish as more brilliant minds have come together to create the best models they possibly can.
The progress we've made in mobility scooter technology
These devices were first introduced in 1960. It didn't take long for individuals to consider improvements to the first model and get them underway ahead of the competition – setting the standards even higher for other business owners, as well as enhancing the overall experience for those who used the scooters.
This hasn't changed at all as time has passed. In fact, it's only gotten better, as there are far more resources and opportunities for growth now than there were before, as well as many aspiring individuals who hope to make a change. Countless manufactures invest in developments to improve their products and introduce new benefits to their customers, and there's now even more effort being put into these enhancements than ever before.
As you look at different models that have been released over the years, particularly from some of the more well known brands, you're likely to notice that each one released is an improvement over the last.
Whether it's the variety of features to more comfortable seats, each change counts to making the best possible product – and since so many companies understand this, those in need of a mobility scooter are in an excellent position.
If you want a better idea of the different advancements, a few of these points on how things have changed and their new features could be of use to you:
• There are a variety of more lightweight and agile models, some of which are foldable
• On the opposite side of the spectrum, there are scooters that are more heavy-duty with solid suspension, larger wheels and more
• Thanks to the fact that the technology and materials are more widely used today, the prices of scooters tends to be lower (as a result, they are now more affordable)
• Advances in battery technology have made it far easier for people with mobility issues to travel farther without worrying about needing to charge their scooter
What can we look forward to in the future?
With research being conducted and new technology being developed even as we speak, we can't know for sure what the future holds – only that there are likely to be many more enhancements to make life easier for those in need.