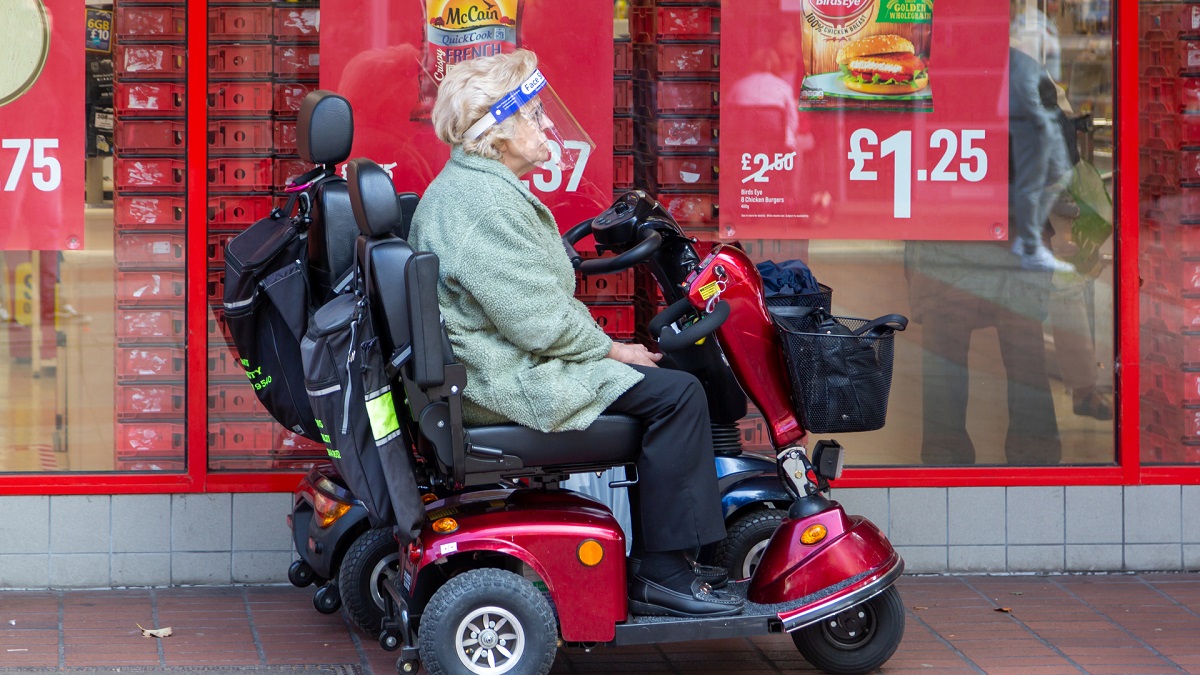 Photographs showing how packed supermarkets such as Tesco can get during dedicated early opening hours for elderly and vulnerable shoppers, including those who need mobility scooters.
Prime Minister Boris Johnson's announcement that the UK was to go into lockdown has done little to stem the tide of people emptying everything they can from store shelves. People have been buying what they consider essentials since the first cases emerged in February.
Supermarkets are facing a lot of demand for many items, in particular toilet roll, pasta, and hand sanitizer. The problem has gotten so bad that many supermarkets and stores are implementing rules to ensure everyone can get the products they need.
There's a real concern that old and vulnerable people won't be able to get the items they need in these difficult times. Supermarkets responded to that need by implementing several new measures. One of the most important changes was limiting opening hours. This gives staff enough time to get products back on the shelves. They've also introduced limits on how many items individual customers can buy and closed down deli, meat, and fish counters.
Some supermarkets, including Tesco and Iceland, have implemented special shopping hours for the elderly and vulnerable. Stores will open an hour earlier for these people, with some stores adding an extra hour for NHS staff, so that they have first pick of items in a relatively clean and safe environment.
The idea sounds great on paper and has been a welcome addition, but some people are concerned about social distancing and efforts to make sure that people can still get everything they need. The busiest and most popular stores, such as the Tesco store in Chelmsford, are still dealing with major issues such as overcrowding and panic buying even during designated hours.
One shopper who visited the store during the OAP shopping hour capture images of people filling the store to the point that people could barely work their way around trolleys. They described how one mobility scooter rider was unable to even get to the shelves because of everyone in the store.
Even inside stores, people should still obey the rules about social distancing and stay a healthy distance away from others. Supermarkets recommend customers stand at least two meters away from other shoppers and staff as much as possible. Some supermarkets are enforcing tighter rules on this by restricting how many people are allowed into the store at any one time.
If you are having trouble using your mobility scooter in a store or getting your shopping done in general, then you do have options. Aim to shop during designated hours at less busy stores, stock up on essentials at nearby stores, do your shopping online, or ask younger relatives to get your shopping for you. The most important thing is that you stay safe.