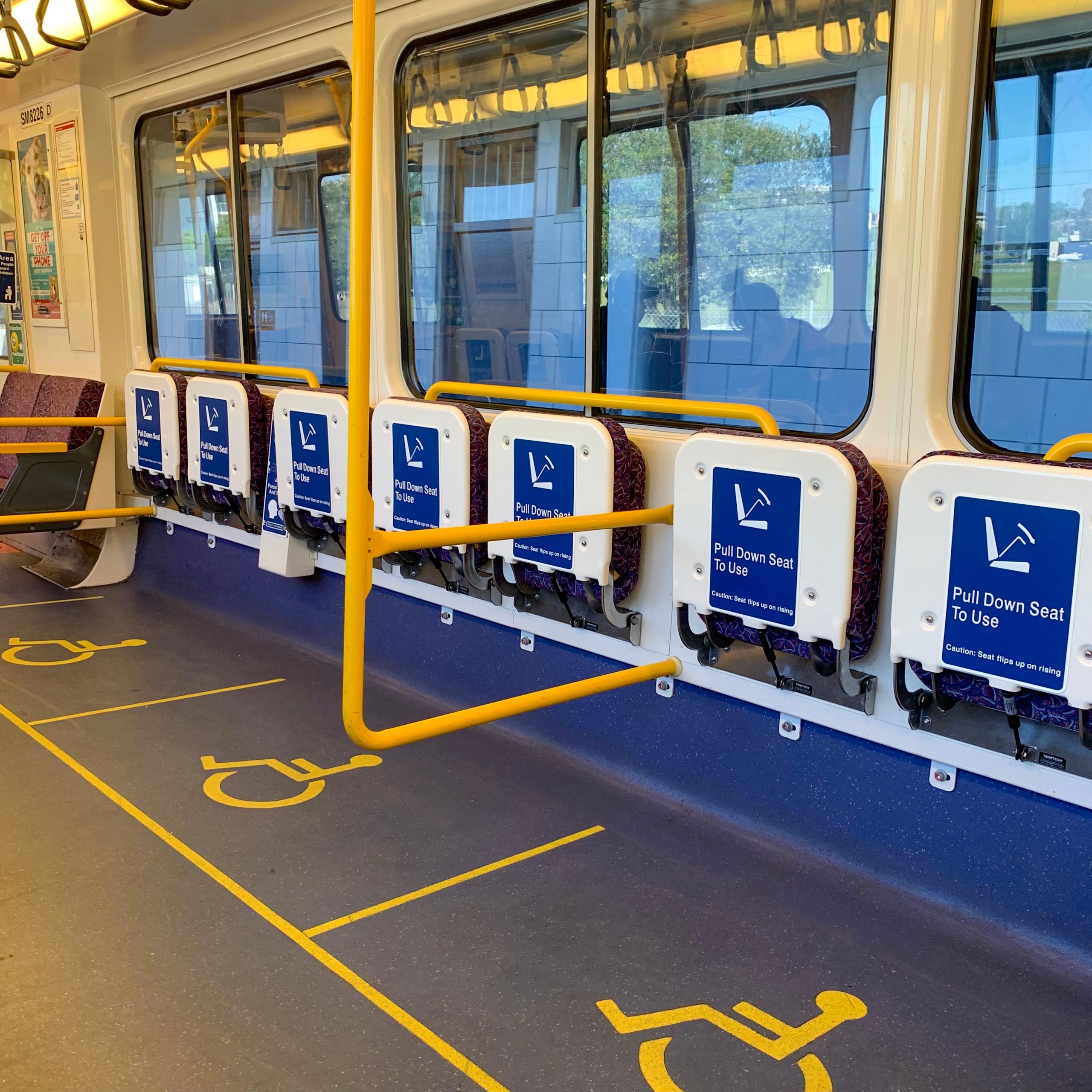 Travelling By Train
You can find plenty of information about using the train as a disabled passenger, including all the contact numbers you need to reach out to UK train companies. You can phone the company ahead of time and book the assistance you need at the train station and on the train. This includes booking help with carrying and moving luggage or having a ramp to get on and off the train easily. Don't despair as you can still get access to this without calling ahead, but it could take time to arrange. We recommend you book ahead of time.
You could also save money by applying for a railcard to get a third off fares for you and someone you travel with.
Using the Underground presents another problem. Access is getting better for Londoners, but not every station has step-free access and lift services. You can check the TfL website to plan your journey and see ahead of time what route would be best for you. It's always worth remembering how busy the system might get during the times you travel. Trains in London are almost always packed full during peak times, so it's better to avoid them as much as you can.
Travelling by Bus or Coach
Public buses are getting more wheelchair and scooter-friendly by the day. Most buses have priority seating for wheelchair users and have special ramps so you can comfortably get on and off the bus. Permit schemes have also made it easier for mobility scooter users to get on buses, but you should call a bus company first and see if they are part of the scheme or not. Also, keep in mind that some scooters aren't suitable for travelling on a bus. Your scooter should be Class 2 and under 60cm wide and 100cm long.
Coach routes are also becoming more accessible for mobility aid users. You can find out more through the National Express website. As with trains, consider looking for a disabled bus pass or coach pass to save a third on standard fares.
Travelling by Taxi
Most large cities in the UK require licensed taxis to be wheelchair accessible. For example, every black cab in London is wheelchair accessible. If you aren't sure about the rules where you live, you can always contact your local council to find out. There are also many specialist taxi companies that serve disabled people and most standard taxi services have vehicles for disabled passengers. Ask for a wheelchair-accessible vehicle when making the booking.
Keep Your Scooter Safe
If you have to leave your scooter unattended when travelling, it's vital that you keep it safe and secure against potential damage and theft. Lock the scooter securely to fixtures such as gates and railings.