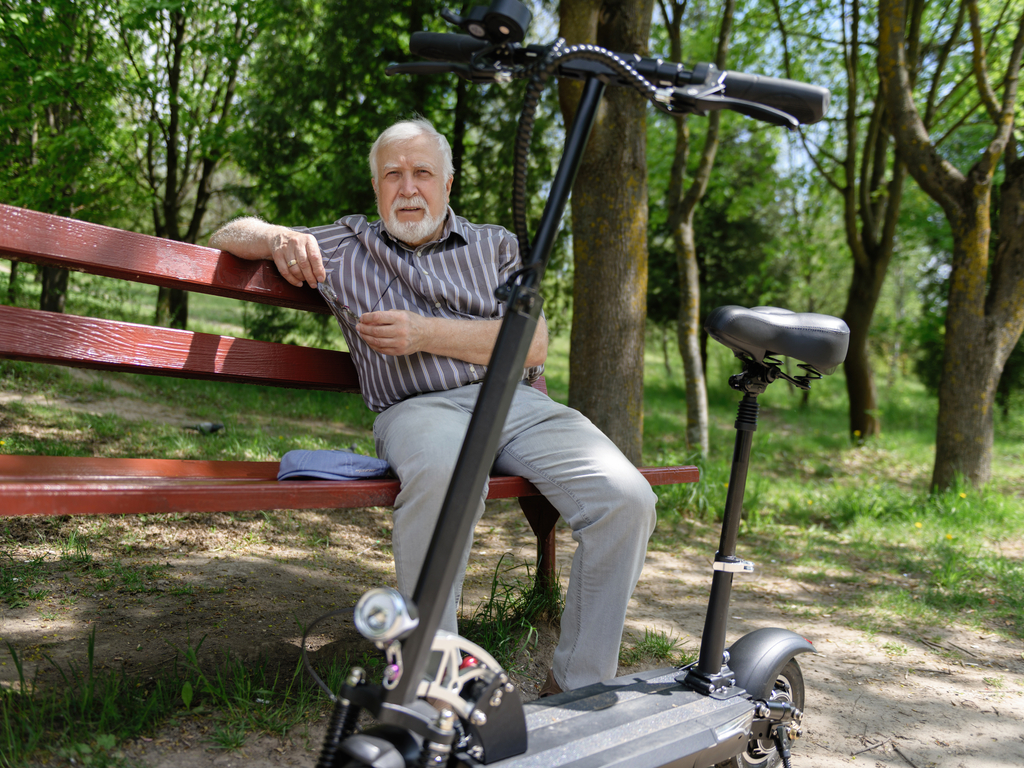 Public transport like buses and trains have added more space, equipment, and features to accommodate mobility scooters and those with limited mobility. Advocates believe it's time that the same steps were taken for micromobility.
With more bikes and scooters on the road, more people are turning to these devices. Micromobilities companies must be able to meet mobility needs, and one e-scooter provider, Lime, aims to do it.
Lime recently announced a series of three micromobility scooters with adaptive features. The designs include a three-wheeled sit-down scooter, a three-wheeled sit-up scooter, and a two-wheel scooter. These scooters are the latest in a series of mobility options from Lime.
There's plenty of potential for micromobility and accessibility, so long as companies and governments work together to deploy programs effectively. Companies should spend time and money to understand how best to employ the technology in a way that makes sense to those with disabilities. They should also work with community organizations for the best deployment to ensure these measures reach the people they should.
Micromobility has fallen short compared to other options when it comes to accessibility. The theory behind the idea is solid. The idea that companies are giving people ways to connect to mainstream transit, especially in communities that aren't related to major bus and rail lines. However, in practice, the idea hasn't come to fruition. Micromobility solutions should be more nuanced and built around the people they hope to reach and connect with through their vehicles.
Adaptive scooters are getting more attention and use. The San Francisco Municipal Transportation Agency recently piloted adaptive scooter programs. The scooters have also been used as part of e-scooter programs. The Seattle Department of Transportation partnered with the Outdoors for All Foundation to offer free adaptive-cycle rentals for those with limited movement.
Even though there has been some progress and overall improvements, providers aren't adapting fast enough. It isn't easy to increase the accommodations of these devices, and the fight for more accessibility has been more challenging than the battle for generally increased accessibility in public transport. Micromobility vehicles are harder to adapt and make accessible than a bus or other public transportation.
Micromobility is a relatively new advancement, with companies facing plenty of challenges. The problems aren't caused by companies not wanting to adjust but rather because of the scale of the challenges to be overcome. Providers don't have the same precedent and regulation as public transport, so progress is slower.
Another reason for the slow progress is that the adoption of micromobility vehicles has itself been slow. Some experts believe that the lack of interest is due to a lack of variety in adaptive vehicles and the lack of availability. A lack of awareness of micromobility is another factor associated with the drop in adoption.
There are several challenges to overcome, but the principle behind micro-accessibility is more than worth the effort. These devices open a new world for disabled people and those with limited mobility.