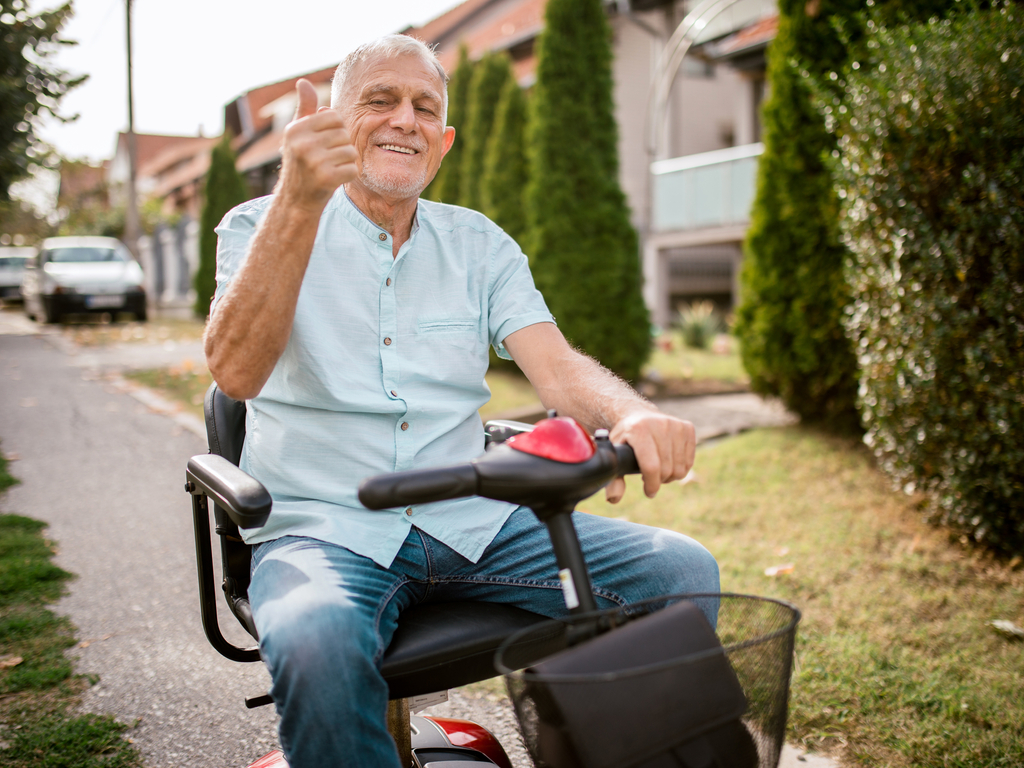 Seniors and people with mobility issues rely on these valuable devices to go to the store, move around the neighbourhood, and visit their families without help from others. But we know that mobility scooters can come with a high price tag. Yet, keep in mind that you will get financial aid only if your doctor states it as a medical need.
If you have browsed for mobility scooters in an attempt to find your ideal fit, you have come across various prices. New mobility scooters start at £600 for simple models and go up to £5,000 for advanced ones. Therefore, you might want to check the offer of used mobility scooters. You can find pre-owned scooters online or at your local dealership.
However, the used scooter has already experienced wear and tear, and it is important to assess it carefully before purchasing. In this article, we have summed up the things to look out for when buying a used mobility scooter. Once you go through it, you will know how to get the best deal for your money.
Consider your needs
Everyone has different needs when it comes to a mobility scooter. Therefore, there is no one size fits all solution. Mid-size scooters are ideal for indoor and outdoor use. Full-size scooters are large and are perfect for outdoor use. Heavy-duty scooters provide a comfortable ride on rough terrain if you live in a rural area. Portable scooters are compact and can be easily disassembled for travel. Therefore, picking the right type is all about your specific needs.
Price
The price for a second-hand mobility scooter depends on the model. You can get a simple scooter for a few hundred pounds, but prices can go up to £2,700 for advanced models. Always make sure to assess the scooter's condition and determine whether the offered price is reasonable.
The options
If you want to browse the available options, you have two options: your local dealership or private sellers. You can check what sellers have to offer on Facebook marketplace, eBay, or the used mobility scooters for sale on this website. Purchasing your scooter from an individual seller is cheaper. But they might not be honest about the condition. Alternatively, you can check a local dealership to see the available models.
Battery and tires
Both battery and tires experience wear and tear, so it is essential to check them. Batteries older than 18 months might not hold the charge for an extended period, so you might need to replace them soon. The battery might be new, but if it was sitting for long periods without use, it might not work. Therefore, count the new battery in the price to get a clear idea of how much that used mobility scooter will cost you. Also, keep in mind that batteries can break down quickly if the previous user hasn't followed the manual.
The tires are an essential indicator of the scooter's condition. If the tires look flattened or worn out, they will need to be changed. Don't forget to check if there are any scratches or rips, as these can indicate how long the previous owner used the scooter.
Warranty
One of the disadvantages of buying a used mobility scooter is the shortened warranty. Therefore, you might need to count in the possible costs for repairs. New scooters usually come with a 2-year warranty, and used ones might have only a couple of months of warranty. However, this doesn't mean that you should overlook the product. When buying from a dealership, you can ask for servicing history. Or, you can at least negotiate for new batteries.
When you buy your scooter from a private seller or a dealership, it is always better to ask for the original user manual. The manual contains valuable information on how to operate your mobility scooter, so having it handy is helpful.
Reason for selling
If you discuss the mobility scooter's features with an individual seller, don't forget to ask about the reason for selling. Some might decide to sell their old scooter because they want to upgrade to a better model. Or a family might sell the mobility scooter of a deceased family member. It doesn't have to mean that there is an issue, but you want to get to know more about how it was used. Ask if it was frequently maintained and how often they charged the battery. Also, it is essential to understand where the scooter was stored and what type of terrain it was used on. Some sellers might keep the service record for their mobility scooter, so ask about this one too.
If you want to confirm the information the seller shares with you, check the scooter's number. Check it with the manufacturer to find out more about the vehicle and see if the owner is honest with you about the age. You can read more about the vehicle's performance and understand if spare parts are available. In addition, you can get to know more about the original pricing and determine if the price you pay is reasonable. This step is crucial in buying a mobility scooter since you might not find spare parts for older models.
On the other hand, imported brands can also be tricky as you won't easily find spare parts. Since the scooters have already experienced wear and tear and might need maintenance soon, having the parts available is crucial. Also, you don't want to pay for parts that end up costing too high. It would be better to buy a new mobility scooter in this case.
Accessories
If you want traditional accessories, you will need to pay an additional charge. Have this in mind when comparing prices of mobility scooters. Buying a basket for your possessions will cost around £150, so the asking price for scooter might seem reasonable if included.